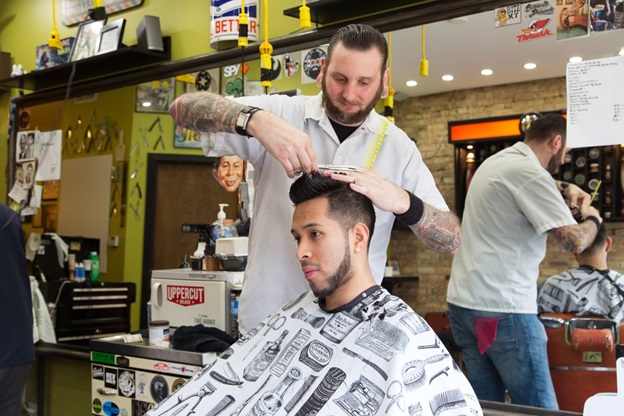 Halloween Hair Ready In Minutes
Halloween is quickly approaching, and it can seem impossible to find the right hairstyle. You don't have to cut your hair, but there are some products and tips that will help you achieve the look you desire. These tips and products will help you make Halloween reads without the need to buy a holiday wig.
Colored hair spray. This spray can do two things. It does more than just hold your hair in place. It also adds color and texture to your hair, which can make a big difference to your overall costume. There are many colors of hair spray available. Spray glitter can be added to your costume to make it stand out.
You need temporary hair dye- spray. Temporary hair dye can be purchased in almost any color you can imagine. Permanent hair dye can be purchased in many crazy colors. This can really make a big difference in how your hair looks. While temporary dyes work best for lighter hair, they can also add some color to darker hair. These temporary dyes are quick and easy to use, can be washed out in a few days, or weeks, with no damage to your hair.
Gels, Pomades, and Other Fixatives – If you have short hair, you can add texture with a pomade. If you have long hair, gels and hair spray can be helpful. Hair fixatives can transform your look quickly and easily. Hair gel can make a huge difference to your overall costume look.
You can create dreadlocks with gels or pomades. Bobby pins can be a great option for those with long hair. While most men don't use them very often, we are certain that you have a lady friend who knows how to use a pin. With the right hair products, you can do almost anything and make any outfit complete.
You can add props to your hair to make it part of your costume. You can make your costume more complete by adding things such as spiders, cobwebs, and other accessories to your hair. Do you want long hair? You can add hair to your natural hair without needing a wig.
Whatever costume you choose, or how you incorporate your hair into it, the most important thing is to stick to the theme. Hair products are so versatile that you can make your Halloween costume even more impressive.
This article was written by a master barber at Goodfellas Barbershop in St.Petersburg FL. Goodfellas is a friendly, full-service barber shop in St. Pete specializing in modern barbering with traditional techniques. We offer all types of cuts and styles as well as straight razor shaves and beard trimming with precision detailing. Family-owned and operated since 2012.